What's New on HolidayLEDs.com
The new HolidayLEDs.com is here, just in time for your next spectacular lighting project, bringing together both contractors looking for wholesale lighting for their next successful project and recreational lighting enthusiasts wanting to impress with their beautiful LED displays. We're making things simpler for everyone, no matter your lighting experience—offering everything in one place with helpful new features and benefits designed to help you browse, shop and buy whether you're working on your first lighting setup, or tackling your next big project for a prospective client.
---
Now Designed for All Devices
We're available everywhere on any device! On the go and thought of that perfect lighting accessory or string that will complete your masterpiece? The new HolidayLEDs.com is just a few taps away on your smartphone or tablet, no matter where you are. No more feeling like you are shopping with two different websites— our new site now adjusts to your device with the same look and feel and all the capabilities we offer whether you're on the go or ordering from home.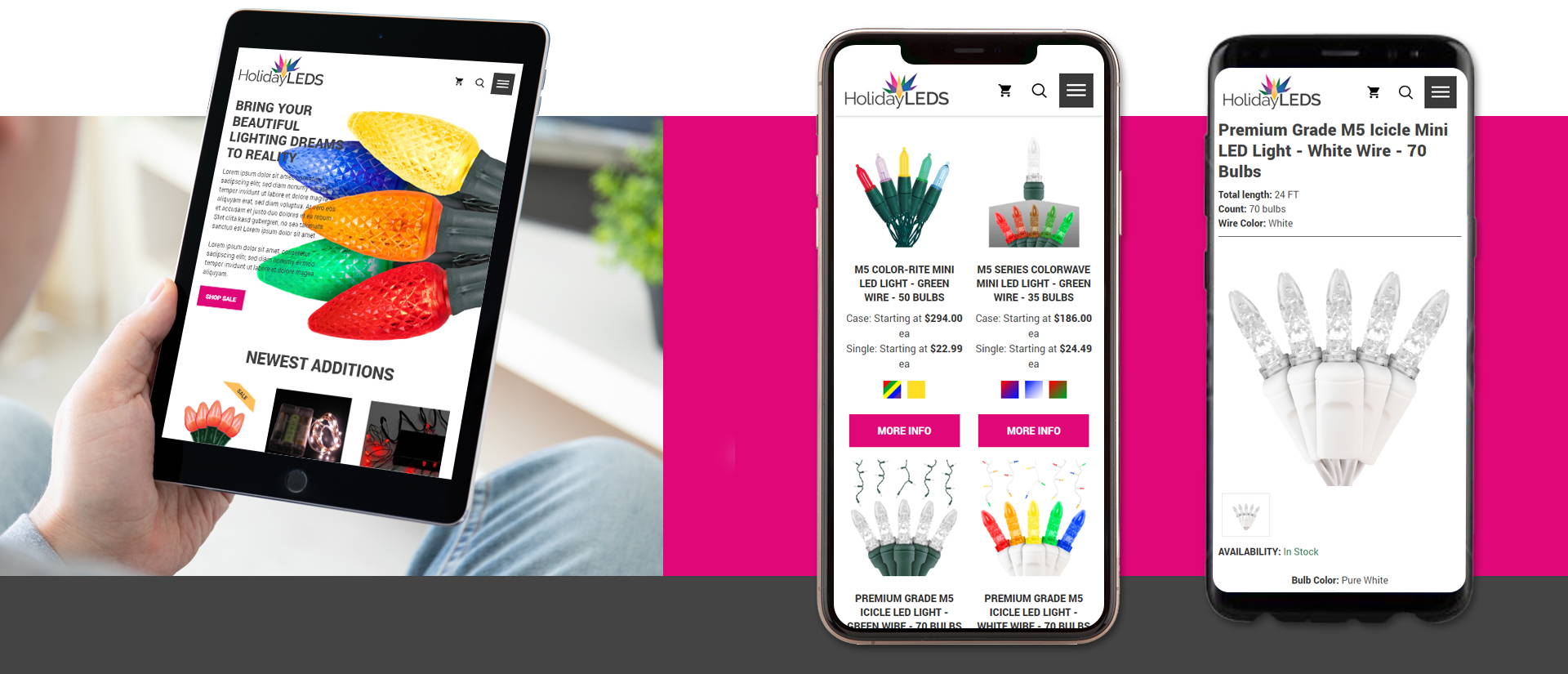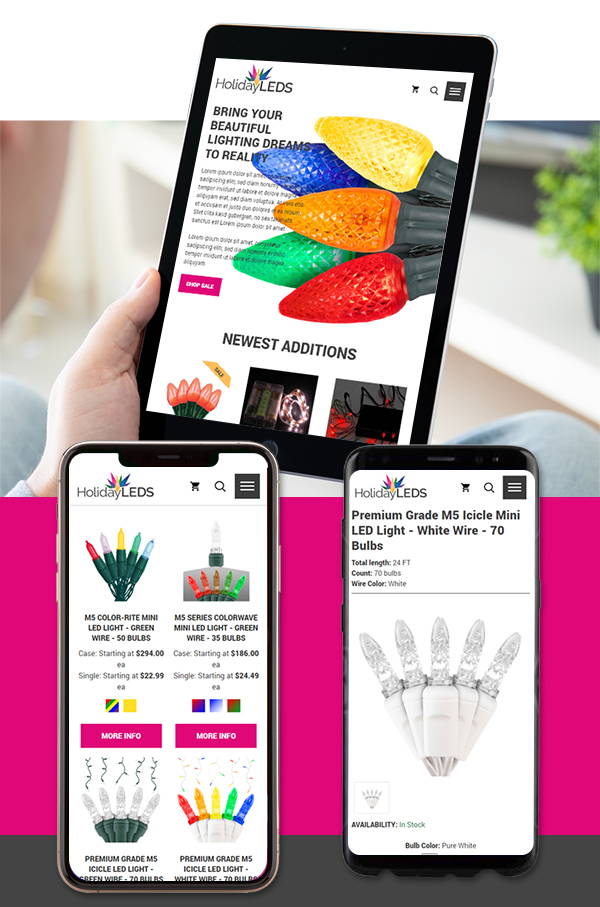 Purchase what you need all in one place
Looking to purchase in bulk for your next big project? Or maybe you just need that last 5MM light string to finally complete your holiday decorating. Whatever you are looking for, we've got you covered. Now for all products available in various package options you can, from one page, purchase by the case and save big, or buy single units or other configurations depending on the product. You can rest easy knowing that whatever the size of your next project, big or small, Holiday LEDs has it all.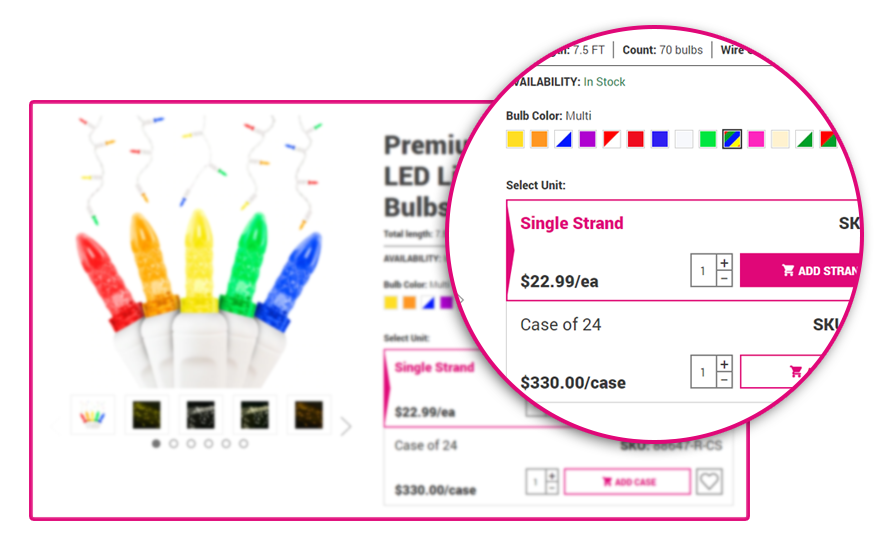 Get up close, seriously close, with our enhanced zoom and new and improved photos. See details of a product before you even purchase in a whole new way so you can know when you have found the perfect lighting solution!
Your new My Account feature, is truly yours. With options to manage your address book with your custom shipping locations, your payment methods which will all be available in one convenient location, and even your new wish list/project list where you can save items that you would love to have for your next project or holiday season, but just aren't quite ready for yet. Your new My Account from HolidayLEDs.com is truly customizable and will truly help your account feel more like yours.
Other Account Features Include:
View Order Status
Shipment Tracking
Manage account password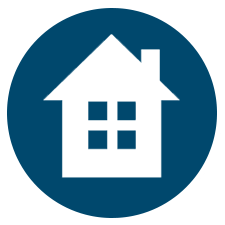 To manage your shipping locations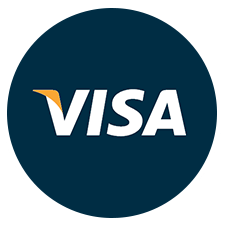 Add/Manage in account settings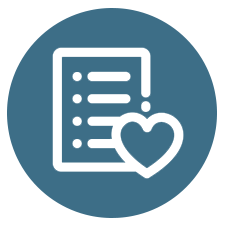 Create and manage wish lists and project lists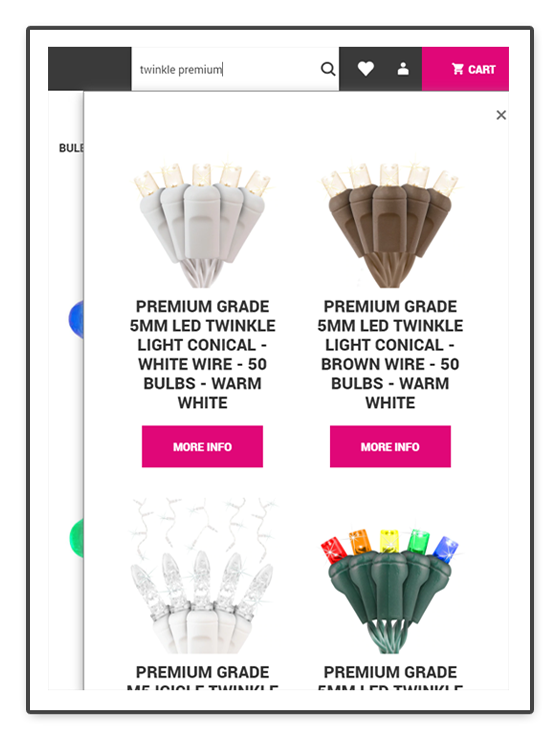 We know with all of our incredible LED lighting products that there's a lot to choose from! So we've made it easier for you to narrow in and find exactly what you're looking for with the first search. Need bulbs that come in blue and in a particular shape? Or need some replacement bulbs for a certain size and color light string? Using our new filters, you can narrow your choices in color, shape, size, and price, making it that much easier to find what you are looking for right when you need it.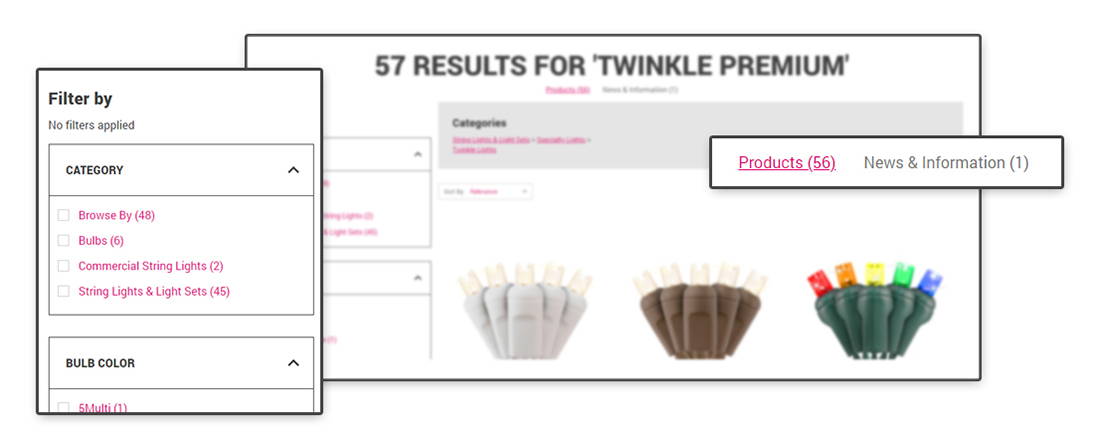 We here at Holiday LEDs have spent countless hours experimenting and testing with our LED lighting products, so you can trust us when we say we know a thing or two about lighting solutions. We have created helpful pages, lighting guides, and blogs that can be found via our search tool. Simply type in a word or product into the search bar and look for the News and Information link to show you all of our knowledge that we have to offer. And the best part is, it's all free! So why not get some more information, tips, or tricks that could help make your next project the best it can be?

Checking Out Has Never Been Easier
For a lot of online shoppers checking out can be the worst experience when looking to finally buy, but no longer! Checkout quickly and simply with a smooth process and a wide choice of payment methods all wrapped up neatly on one page. No more clicking next page and filling in the same information as you did on the last one--get your products right when you want them with ease.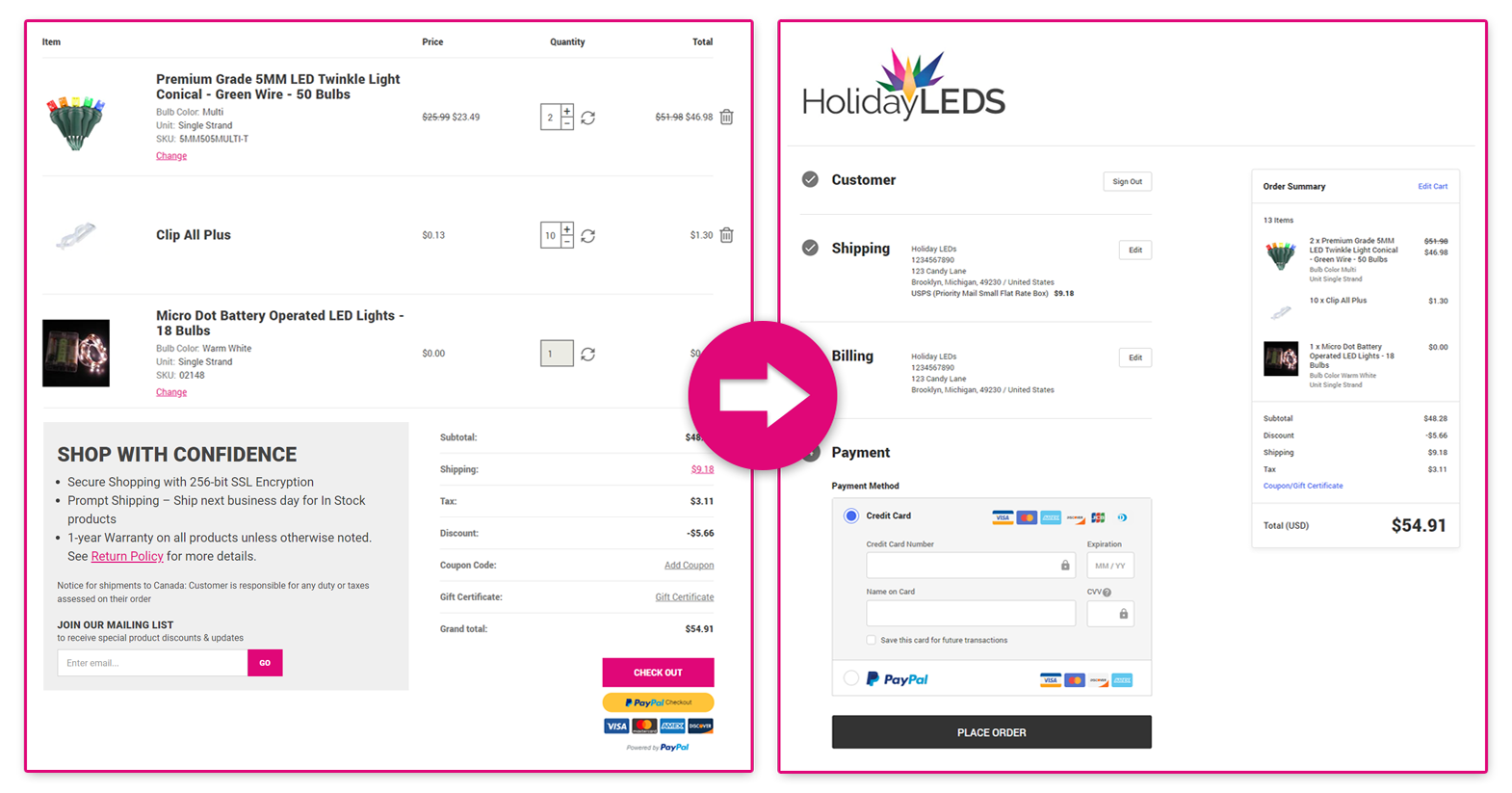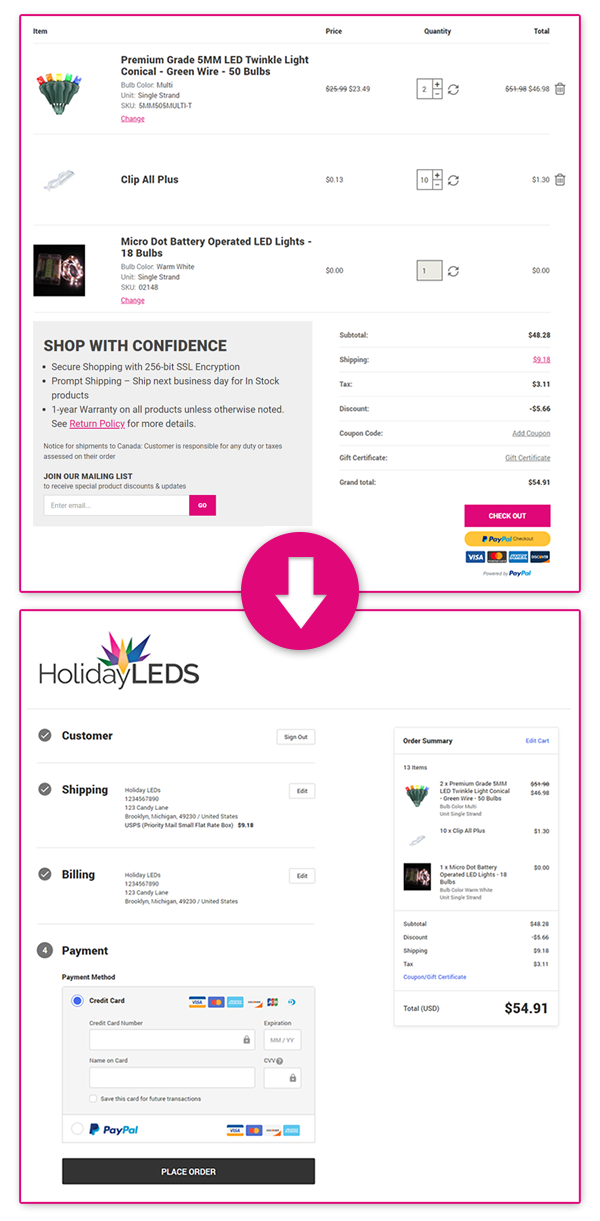 Shop Your Favorite Products
No matter what you're looking for, it's all here. A wide variety of lights and accessories for any and every lighting project. Enough reading about how great our new and improved website is, time to go see for yourself--it's time to shop!